Lest we forget
Gendringen - Wisch 1940 -1945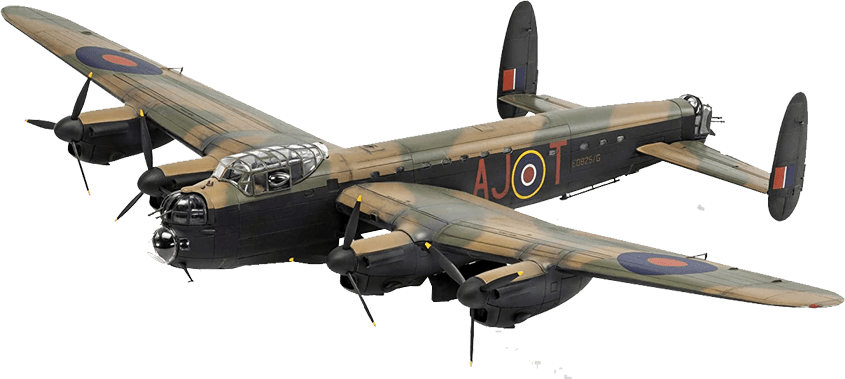 If you can't find the products you are looking for, or if you have any questions, please call our customerservice:

Deel deze pagina:

The Moezeköttel
When, on April 1, the gun powder fumes rise again, it turns out that many (farm)houses are damaged irreparably. With fresh impetus lots of temporary houses are built using debris. One a little stronger and bigger than the other. In the meantime, almost all these houses are gone. Just one example, very, very small, has been restored. "de Moezeköttel" (mouse dropping)
The name is illustrative for the size, but this cottage, that was the answer to the post war lack of housing, is bigger than a mouse dropping.
De Moezeköttel was about to collapse, but thanks to the efforts of owners couple Hettelaar and a crew of volunteers it has been restored and brought back in a museal atmosphere that 21 years of occupation calls upon. It is the story of the daily life of three families that found shelter in this temporary cottage up until 1966.
De Moezeköttel, along the Liberation Route, is the subject of an eponymous book and of Dutch-German lessons for 11- and 12 year old pupils. Apart from that it is a hangout in border crossing cycle routes and hiking trails. In the adjacent barn you will find a cup of tea or coffee and a good talk. Also the films on our website can be seen on a wide screen.
Thanks to the enormous amount of information that has been collected, we were able to publish the book "Opdat wij niet vergeten"(Lest we forget).
Also the program Parashoot has been developed as a tutorial for youngsters. Further activities necessitated to start a subdivision within the foundation "de Moezeköttel", named: "Opdat wij niet vergeten". This subdivision aims to raise a memorial in Gendringen, for all victims that died during World War II within the current municipality of Oude IJsselstreek. Also for those who came from this municipality and died elsewhere, like forced laborers in working camps or soldiers that died on the Grebbeberg or elsewhere in the world.
On March 28, 1945, Megchelen was the first village in the north beyond the big rivers, that has been liberated by the Allies. It did not just give a rush of joy. 30 Canadian, 120 German and 18 British soldiers died, while 8 civilians were mourned. Half of the village was shattered. Residents, that lost everything had to save bivouac in hasty raised cottages or in chicken coops turned into provisionally homes, cellars, cattle-or pig sheds, barns or half houses, missing the other half.
Necessity knows no law.
"necessity knows no law, people have to be able to live and sleep. Only in Megchelen, that had about 500 inhabitants in those years, 71 of this type of housing were in use." knows Joop Keurentjes, author of the book de Moezeköttel.
De Moezeköttel, in the farmers-outskirts of Megchelen, is, after restoration, the only cottage that is left as an example. And the smallest one too. This cottage at de Asbroek looks like in post war times. Rebuilding times with its lack of houses and history of the residents between 1945 and 1966 were benchmarks for recovery and decoration. This tiny house (hardly 40 square meters) was built for 1841 guilders with a delayed permit on the premises of a croft, hit by gunfire at the end of the war. Popularly known as "de Moezeköttel" (dialect for mouse dropping). With stones and tiles that still were usable after the fire. A living without isolation, in which everything had to be conquered.
Conquering.
There only was one bedroom, no cupboards, no electricity, the water pump was outside as well as the toilet, which was a hole between masonry walls with planking as a sit. The coal stove also was the heating. "You have to deal with it, having three children", say Keurentjes, member of the historic association Gendringen and Ben Tinnevelt, treasurer of foundation de Moezeköttel. "The children slept in their parent's crib until they went to bed. Than they put the children on a matrass in the kitchen. Later on a dividing wall was built in the sleeping room with a bunk.
Residents and builders
The first residents also built the house: Willem Roes and his wife Trui Kapelle, with help of neighbour, farmer Reintjes who was a skilled mason. Willem and Trui did not have children and lived in the croft on the compound that burnt during the liberation. This information, highly determinative for the current decoration, comes from cousin Goes (80), who helped his aunt and uncle regularly on the new farm with cow, some pigs and chicken, home garden and cropland for growing potatoes, rye, barley and beet. Goes helped because his uncle suffered of gout. The couple with three children that moved in on a rental basis in 1951 was Hent Visser and Marie ter Beke. They paid 2,50 guilders a week. According to author Keurentjes, Marie was far ahead of her times. She had a hand operated knitting machine and delivered sweaters and such all over Megchelen. Her husband Hent shared in the progress and additional earnings: he had breeding machines to sell chicks.
More information about the Moezeköttel you can find on their website.